Maintaining business continuity is important for all businesses especially during large events in the city. DC expects over two million visitors on Friday, January 20 for the 2017 Presidential Inauguration. For employers, this a great opportunity to emphasize the use of telework and flexible or compressed work schedules to ensure business continuity and that employees can be productive.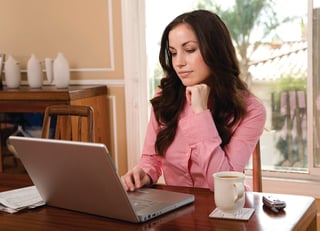 Is your business prepared with a contingency plan to help your employees get to and from work during the 2017 Presidential Inauguration? Don't fret, here are a few business continuity solutions we have for you:
Contact the Employer Services team for a complimentary one-one-one telework consultation. This is the perfect time to implement or update your telework program.
Download our customized Employee Telework Application– This great new resource helps you educate your staff on your company's telework policies and expectations.
Establish a formal telework policy – In the event of an emergency, natural event or large city-wide event such as inauguration, it is always a good idea to have a formal telework policy in place. We can provide sample policies, guidelines, checklist, forms and more to help your business get started.
Launch a pilot telework program – If your business is not ready to launch a permanent telework program just yet, this is a great time to launch a pilot program.

Choose one or two departments to test out the pilot telework program.
Create a shared calendar so everyone knows who will be in the office and who will be teleworking.
Read our recommendations here for where to begin and how to promote telework as an option in your organization
Let goDCgo assist in helping your launching your telework program today!