Operating a motorcoach in Washington, DC for the Inauguration? Here's our top five recommendations to streamline your trip. For bus parking information, visit Inauguration.DC.gov.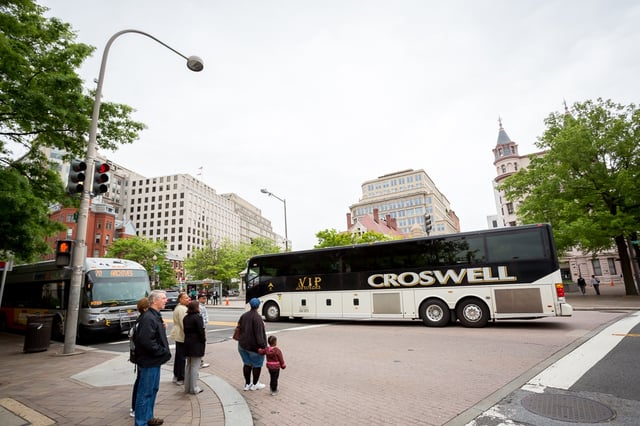 Designate a Bus Captain
Each bus in your caravan should designate a Bus Captain responsible for tracking passengers during and after the festivities.
Prepare Passengers to Walk
Passengers should be prepared to walk. Passenger drop-off could range from 1 to 3 miles away from the events.
Designate a Meeting Place
Provide a contingency plan for passengers. Designate a meeting place in the event passengers are separated from the group. Cell phone use may be limited.
Check the Weather
Check weather reports one to two days prior to your trip and advise passengers to dress accordingly.
Alert Riders to Pack Light
Advise passengers to pack light. The US Secret Service, Metropolitan Police Department, US Capitol Police, and other local and federal agencies are providing an unprecedented level of security for the Inauguration.
If you have any questions about operating a motorcoach in the District during the Inauguration, please call the Motorcoach Operators Hotline on 1-855-67-BUSES (28737).