goDCgo's award winning Employer Services team provides complimentary transit resources and consulting services to D.C. organizations and commuters wanting to learn more about sustainable commute options. goDCgo understands that there is a lot of information to collect, learn, and implement in your business. Throughout the learning curve, educating your employees of all the commuter benefits can be a daunting task. Let the goDCgo team assist your organization with resources, tactics and tools to build an effective commuter benefits program.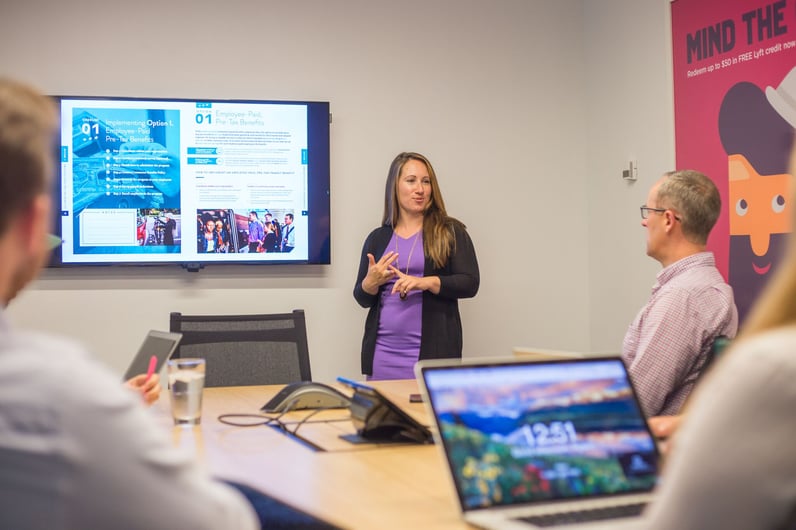 Check out our complimentary services we can offer your organization:
Commuter Benefits Overview: goDCgo can present webinars, seminars and "how to" workshops at your location to introduce your new transportation programs' details and provide commute recommendations to employees.
Welcome to Capital Bikeshare: an introduction to new corporate Capital Bikeshare corporate members with an overview of how to sign up, how to use it, and biking best practices.
Marketing Materials: goDCgo develops customized transportation marketing materials or templates for your organization, including all-staff emails, posters and new employee on-boarding sheets. We also provide tailored Get Around Guides to highlight nearby transportation options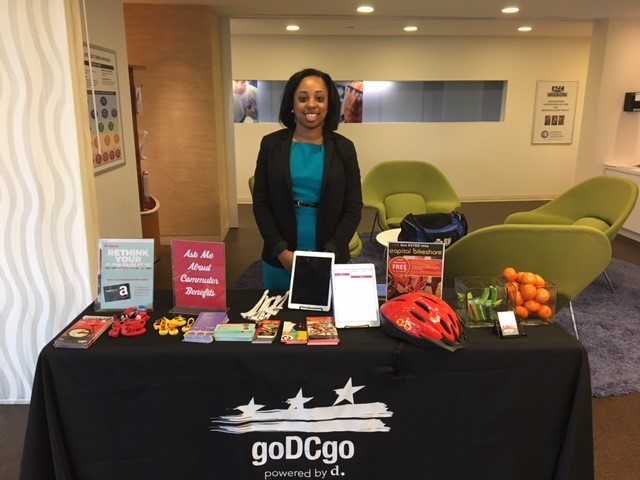 goDCgo's Employer Services team of passionate and knowledgeable representatives who can engage your employees to better educate them on commuter benefits make it easy for your employees to choose sustainable, affordable and healthy ways to get to work. Email us at info@godcgo.com to set up your own in-house event.