Since the coronavirus (COVID-19) pandemic, telework has become a popular solution that allows employees to stay safe at home while maintaining business productivity and operations. This type of arrangement allows you to skip the commute to work entirely from home or another alternative worksite. To create an environment that is conducive to productive work, you'll need more than a desktop computer or laptop in order to perform your duties comfortably and efficiently. For the ultimate, ergonomically-friendly space, check out the goDCgo team's favorite telework tools below.
Barbara Moreno, School Services Manager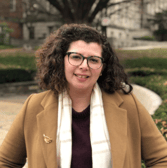 "My favorite teleworking tool is my headset. It has great noise canceling features and automatically mutes when you move the mic away from your mouth. It's been great when I need to give presentations and instances where my husband is also on a call, since it filters out any background noise for my audience. It's also extremely comfy on the ears and can be worn for extended periods of time. I rate it 10/10!"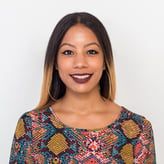 Korrea Johnston, Marketing Manager
"If I can only choose one, I have to advocate for my laptop stand. It provides the posture support and comfort that I need while working, so that I don't have to strain my neck by looking down at the computer. I chose one that can spin around 360 degrees to easily adjust as I move around. Generally speaking, laptop stands are pretty cheap and very easy to find online or in-store. If you're in need of neck relief, I stand for the laptop stand!"
Casey Auch, Residential Services Manager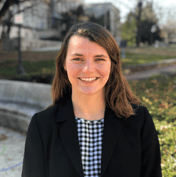 "My most useful telework tool must be my second monitor. I love that I am able to take notes or multi-task while remaining connected to the faces I'm video conferencing with on my laptop. I sometimes enjoy using the monitor as my sole screen because it is at the perfect eye level and makes those long, sedentary work days more comfortable."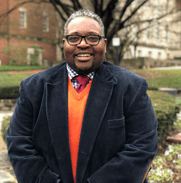 Matthew Jones, Hospitality Services Manager
"My favorite telework tool is an app that reminds me to get up and move around throughout the day, so I'm not sitting down all day while I work. When teleworking, it's important to remain active and keep our health a priority whether you walk around your household or take a walk outside to add some fresh air."
Danelle Carey, Program Director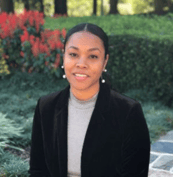 "While it's important to show my face during meetings, my camera cover comes in handy because it reminds me of where to look to ensure I'm making eye contact, but it also keeps my privacy protected while working from home (WFH). WFH during the pandemic means the family is home and it allows me to quickly cover my camera to avoid any unexpected distractions. My absolute favorite telework tool is my adjustable height desk because I can sit or stand while I work and it's equipped with wireless desktop charging and two USB ports to keep me connected to my team throughout the day."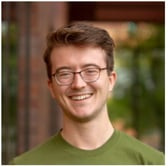 William Feeney, Employer Services Manager
"My #1 telework tool is a good set of notebooks. I like to jot things down throughout the day, especially when most of the workday takes place online. I use mine for everything from taking notes and making to-do lists, to sketching out my grand plan to finally become a morning person. I really like a brand that features really fun patterns and is made from 100% recycled material."
Lester Wallace, Community Partners Program Manager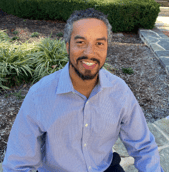 "I would have to say that the basement in my house is my greatest telework tool. It allows me to be in a quiet space away from my family (who are also teleworking and doing virtual school) and be able to focus a bit more on my work."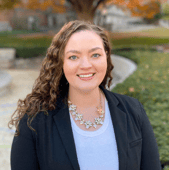 Samantha Huff, Marketing Manager
"I love my convertible standing/sitting desk. It goes on top of my normal desk and places my keyboard/laptop at the perfect level whether I'm sitting or standing. Being able to change from sitting or standing in seconds gives me the flexibility I need and reduces pain and stiffness from sitting in a chair 8 hours a day."
Rebecca Johnson, Employer Services Manager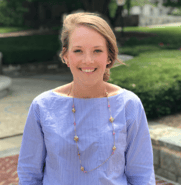 "My favorite teleworking tool is my wireless headphone set. It is a little pricey but well worth the price! Noise cancelling features and wireless capabilities allow me to take calls at my laptop or as I'm taking a walk and getting some fresh air. Thus, keeping me in the loop at work but active at the same time. They are comfortable on the ears and have a great battery life! Highly recommend!"